Spain faces challenges related to deployment of smart water meters. How a company from Moldova – ADD Grup can help?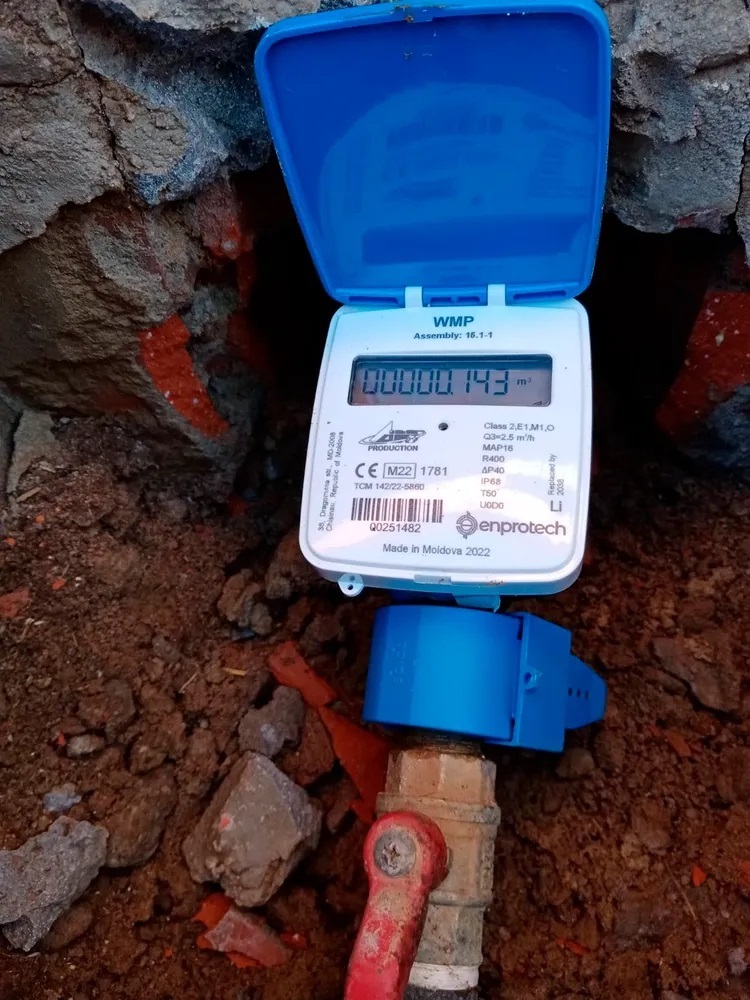 The Spanish company Enprotech has successfully completed installation of ultrasonic "smart" water meters with control valve, made by Moldovan company ADD Grup, in the city of Itero de la Vega (Valencia region).
According to one of the Spanish sites, "a public utility in the city of Itero de la Vega received the first batch of 110 water meters with remote reading, installed by the Spanish company Enprotech and manufactured by the Moldovan company ADD Grup".
"The successful story of installing 110 smart water meters in Valencia is an example of addressing a great challenge that Spain faces in the project for digitalization of smart water meters in Spanish homes. Our ADDERRA water metering solution provides not only reading and measurements, but also water supply management functionality. In contrast to most competing solutions, which provide remote meter readings only, ADDRA works with BLE (Bluetooth Low Energy) operated shut-off valve, that enables connection, disconnection and limitation of water supply. The trend indicates that this solution is the future," — said Enprotech Executive Director, Matias Maffioli.
He stressed that the Enprotech meters produced by ADD Grup "have the capacity control the valve, which allows to manage water supply in situations of leakage and loss. This is a great advantage, especially nowadays, given the lack of the most important resource for our life – water".
Overall, as the company manager explained, "the greatest advantage of remote monitoring of water consumption reading is that the information on the water meter is available at a shorter time than the visual reading by the controller. Water meter data – are valuable information both for the public utility and for end users.
Matias Maffioli also listed the following benefits from the use of water "smart" meters produced by ADD Grup:
For society as a whole:
Care for the environment. Spanish water reservoirs dry up due to drought. There are regions in Spain where water has been for a long time a scarce product. We must take care of this problem and manage the natural resources well, using all the technologies at our disposal.
For public utilities:
Allows to exclude incidents and accidents in the distribution network.
Water supply control: improving the efficiency of water supply network management and increasing water supply guarantee without accidents.
Combating fraud: remote disconnection or restriction of water supply for various reasons, such as non-payment or excessive consumption.
Reduces the number of visual reading errors by the controller. Consequently, the number of complaints from water consumers is reduced.
The installation of "smart" meters – is part of the digital transformation project and the EU's environmental recovery plan.
For consumers:
More incoming information: this allows downloading detailed consumption profiles from meters directly into the smartphone application and therefore using this information for better consumption management. For example, to determine instant water consumption.
The recording and warning of accidents and water leaks, as well as an immediate stop command using a control valve that can prevent not only water loss, but also damage to your house and your neighbors' houses.
According to Matias Maffioli, the Spanish water sector has been largely neglected by the public administration. Despite the fact that this is a segment that supports the transition to a green economy and that Spain has recently been amended for deficiencies in its infrastructure. "Now, this task has a priority, as there were telecommunications and electricity supply issues. Today the focus is on water," – says the manager of Enprotech.
"Enprotech's step taken in Itero de la Vega, allows to move along the path of development of the sector of remote reading of water meters and gives Spain a leading role in the ultrasound meters market, upgrading the link between public utilities and household consumers," – the company's representative concluded.
According to the Spanish Association of Water Supply and Sanitation (AEAS), the water meters fleet in Spain constitutes approximately 21.5 million units, of which 16.4% are controlled by remote reading (in some mega-cities this figure is up to 19%).
For its part, the Moldovan company ADD Grup is proud of its participation in such an important project, implemented in one of the most developed countries of Europe, and will do its best to make the IT-product "made in Moldova" a good business card of our country in the global measurement equipment market.