Occupational health and safety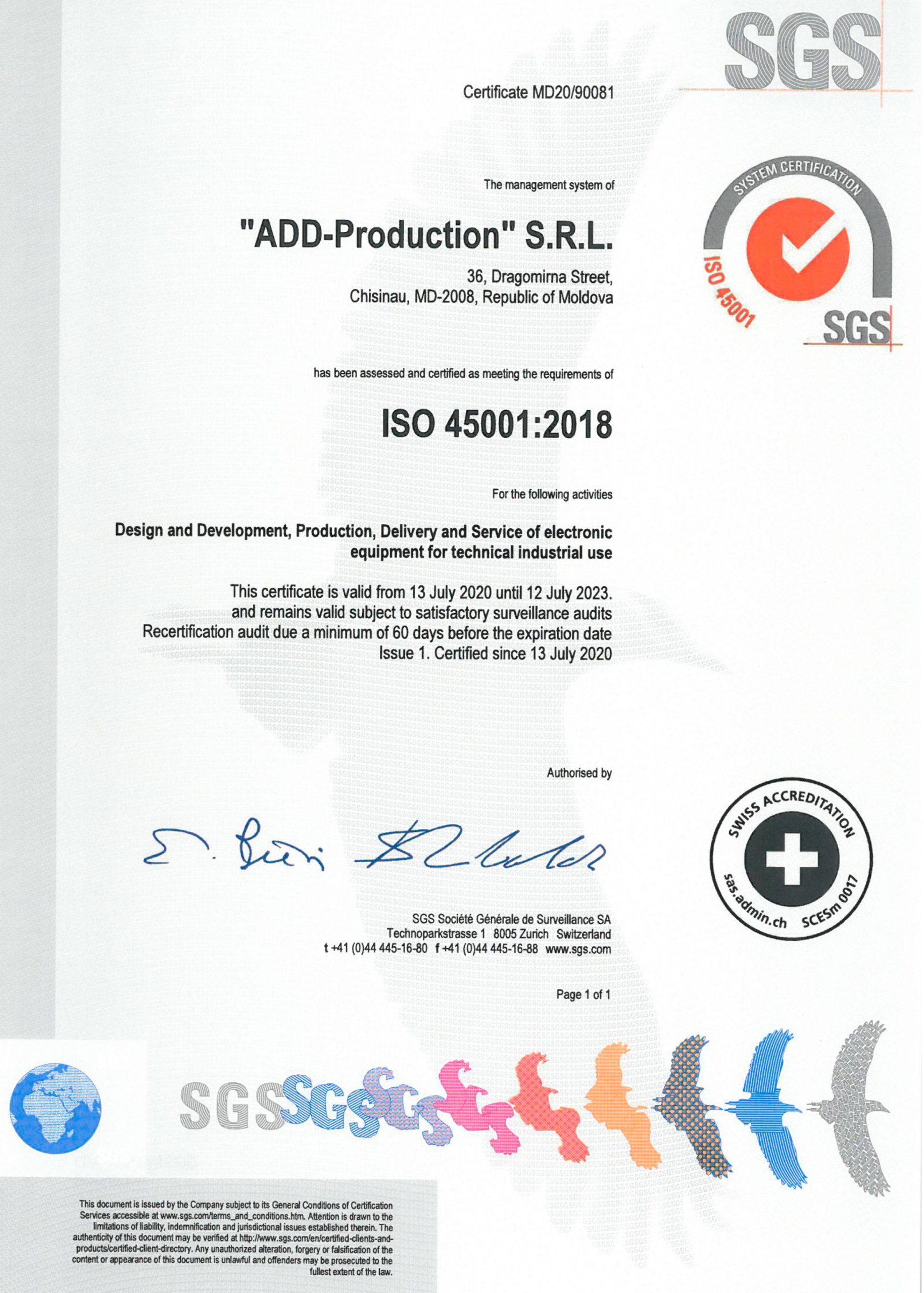 ADD Grup is proud to announce its new achievement – the certificate ISO 45001:2018, which is the fifth certificate in ADD GRUP Integrated Quality Management System
The ISO 45001: 2018 standard specifies requirements for a management system based on health and safety and provides a guide for its use in order to establish safe and healthy workplaces, prevent work-related diseases and injuries, as well as improve proactively performance of employees and the company as a whole.
This standard provides a reference framework for reducing the number of work accidents and preventing injuries as well as the deterioration of workers' health, guaranteeing safe and healthy workplaces by eliminating dangers and minimising risks.
Obtaining ISO 45001:2018 certificate – is the one more evidence that ADD Grup continues to improve its performance, fulfills legal requirements and customer qualification requirements and achieve new objectives in particular of OH&S.