ADD Grup invites you to the Efiaqua exhibition from 4 to 6 October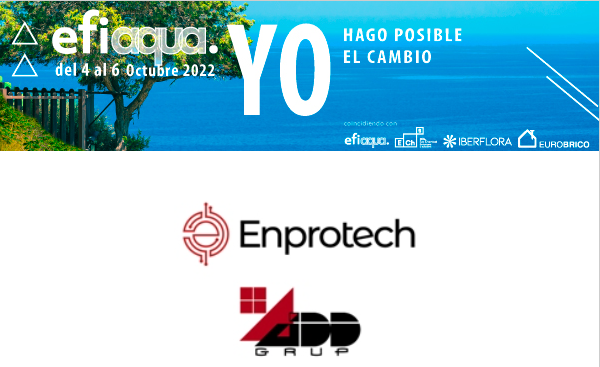 Our partner Enprotech, together with ADD Grup, participate in the exhibition Efiaqua, which will be held from October 4 to 6, 2022 at Feria Valencia.
We are pleased to invite you to this important event.
To obtain it you will only have to register in the link that you find below. After filling in your data you can download the ticket and show the QR code on the access lathes to the fair or save it on your phone. It is not necessary print it.
We remind you that Ecofira, Efiaqua y Eco Chemical Solutions by Quimacova will be held jointly. In the sense, please note that the same ticket is valid for this three Events.
All information available on efiaqua.feriavalencia.com