BLE Mesh. Communication solution for metering rooms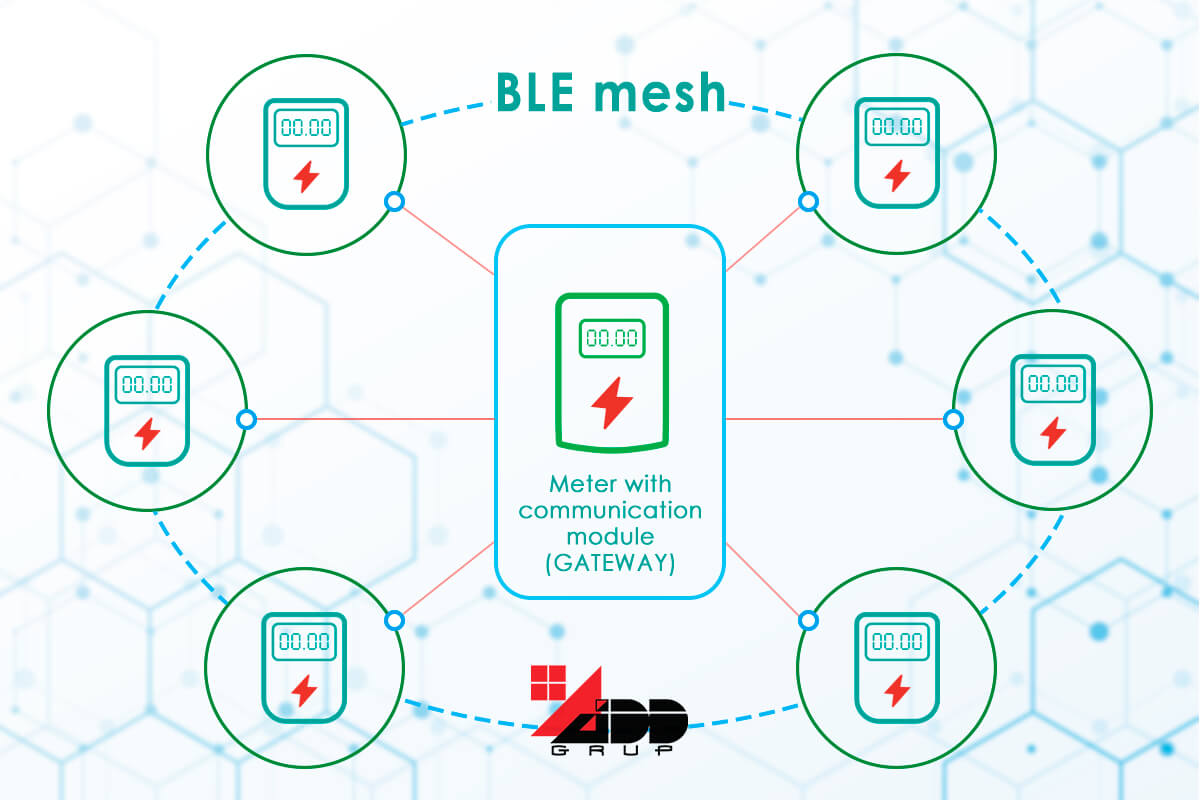 Nowadays in many countries,where there is a high concentration of meters, it is required to install them in special metering rooms. For example at apartment buildings or at buildings with many offices where the smart meters are located closely, special rooms are allocated with the specific requirements. Creation of the metering rooms is practiced worldwide, in EU countries as in USA, Australia and even in small countries as Cyprus.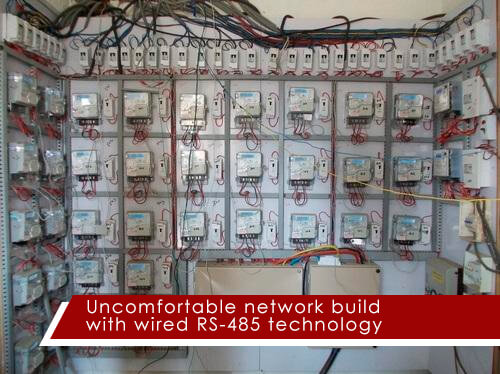 What is the purpose of installation of meters inside the metering rooms?
The main reasons are as follows. Meters and metering equipment shall be enclosed in a protective cabinet under the conditions listed below: 
Whenever vandalism problems exist, or 

Whenever the meter is mounted on a wall where it is subjected to traffic or possible damage, or 

Where public safety is involved.
But with the creation of this kind of conditions there are possibilities to create networking of smart meters by using RF communication in order to save investments.
How it works?
In this way when smart meters are located very closely with each other, there is no need to equip every smart meter with an expensive PLC or 3GPP module.  It is cheapest to equip every smart meter with BLE 5.0 interface and to create the mesh network of smart meters with only one Master Smart Meter with the communication module which will be working as Gateway, as we described in our previous article:
BLE 5.0 to replace wired RS-485
Not only this will help saving money for the initial investment related to purchase of costly modules. In case only one meter in the group has a cellular modem, monthly operational expenses (payments to mobile operator) will be generated only by this specific meter, and not by each individual meter like in installations where all meters are equipped with cellular modules. At the same time there is no need to connect meters with wires (like in RS-485).
ADD Grup designed its new modular smart meter of the 9th version that perfectly meets those requirements. Every smart meter has a BLE 5.0 interface to create a mesh network with smart meters which are around 20 meters away from each other. Any meter in the group can become a gateway just by adding to it a cellular module. 
For additional benefit we can add that metering rooms are closed for public access, only authorised personnel are admitted to entry for technical works. This avoids tampering with the smart meter and theft of electricity. But technicians have access every time without notifying the customer or his need to be in place.